Articles
Cyprus International Trust Purposes – #1 Asset Protection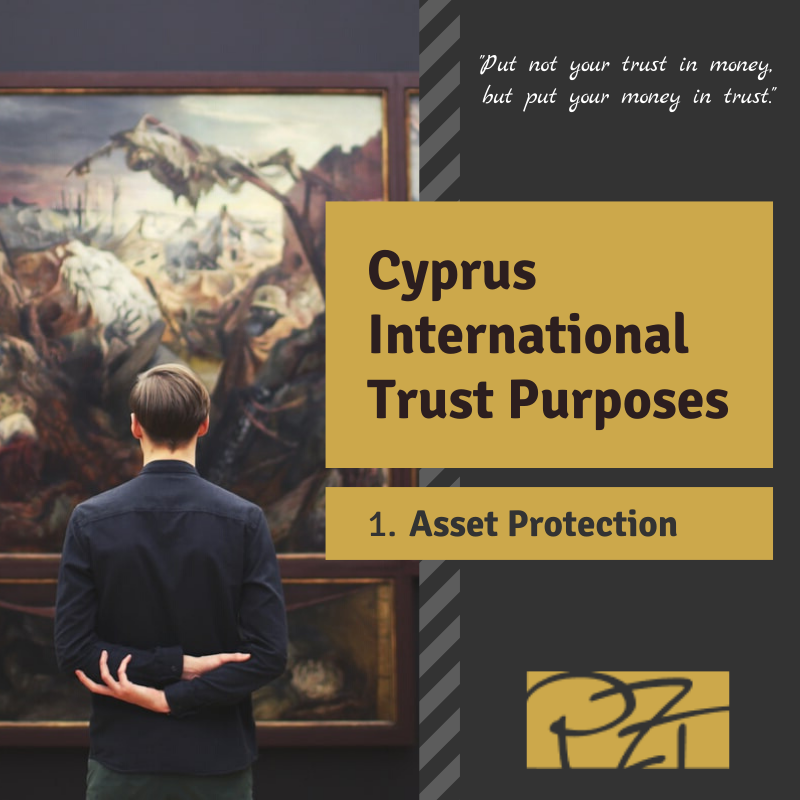 The Cyprus International Trust (CIT) secures that no claim can be brought in respect of assets transferred to an International Trust. CIT protects your assets in the event of settlor's bankruptcy/liquidation or creditor proceedings against the settlor. For the CIT to be set aside it must be proven that the Trust was made by the settlor with an intention to defraud the creditors.
The beneficiaries are the beneficial owners of equitable interests in the trust assets, however, they do not hold legal title to the assets. Asset protection type of trust can fulfill the goal of adequate asset protection planning, by insulating assets from claims by creditors without concealment or tax evasion. The common goal of asset protection trusts is to limit the interests of beneficiaries in such a way so as to preclude creditors from collecting against trust assets.
Panayiotis Z. Toulouras LLC provides assistance concerning the formation and administration of Cyprus International Trusts.
Our areas of work include, among others:
Trustee Services
Advising on family asset protection and inheritance issues
Creation of tailor-made wealth management structures to safeguard your assets
Opening, administrating and monitoring all bank accounts
Making distributions to the beneficiaries