Articles
Cyprus International Trust Purposes – #4 Confidentiality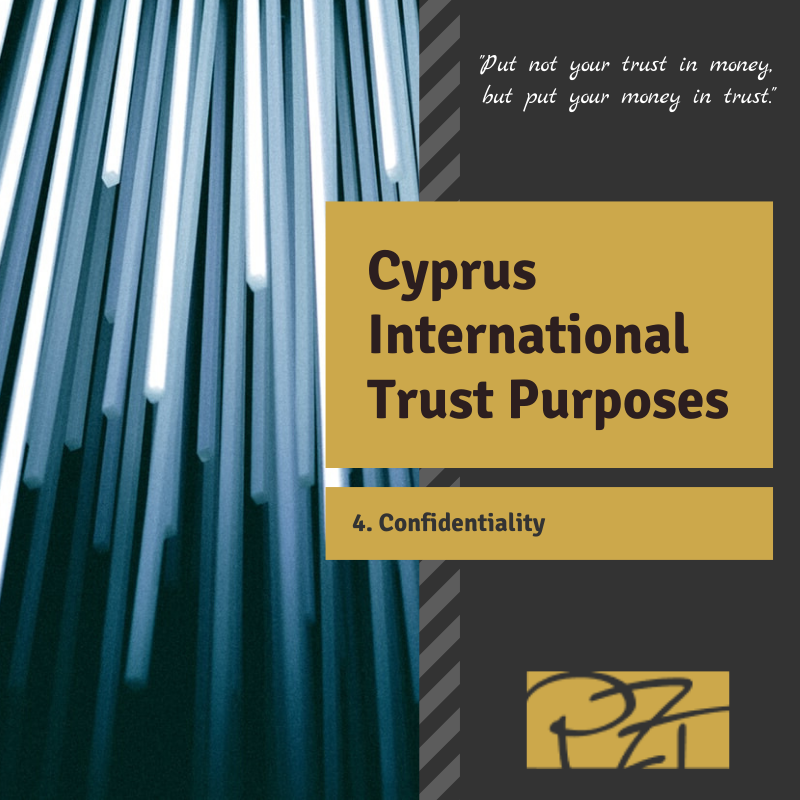 Confidentiality is of supreme importance as the law prohibits disclosure of any information or documents regarding the Trust by the Trustees or any other person. Government or official may not disclose any information or documents in connection with the identity of the settlors, beneficiaries, the accounts or property of the trust.
Only the Court may order and result in disclosure of such information e.g. in cases of fraud.
Finally, The register of private trusts only requests the below trust information:
The name of the trust
The name and full address of every trustee at all relevant times
The date of establishment of the trust
The date of any change in the law governing the trust to or from Cyprus law
The date of termination of the trust
Panayiotis Z. Toulouras LLC provides assistance concerning the formation and administration of Cyprus International Trusts.
Our areas of work include, among others:
Trustee Services
Advising on family asset protection and inheritance issues
Creation of tailor-made wealth management structures to safeguard your assets
Opening, administrating and monitoring all bank accounts
Making distributions to the beneficiaries