Articles
Cyprus rises up the ranks of the world's strongest passports – 8th.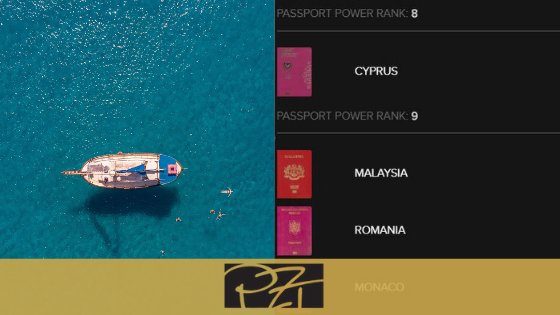 Cyprus Passport strengthens!
Cyprus has kept its place in the top 10 of the world's most powerful passports and increased its position from 10th to 8th in the ranking according to the latest Passport Index. This furthers exemplifies the island's steps towards becoming an economic powerhouse amongst the big players with an impressive rise from 13th in 2017.
The Cyprus passport now provides access to 162 countries vs 157 in 2018 with 8 new countries not requiring visa for access. In total 122 countries do not require a visa for Cyprus passport holders, whilst 40 countries require visa upon arrival with another 36 countries requiring a visa to travel to. 
Cyprus finds itself higher up the rank from other European countries like Romania, Bulgaria, Croatia, Andorra, San Marino and 3 positions higher than Hong Kong.
The U.A.E. is now the leading passport worldwide with access to 175 countries followed by Finland, Luxembourg and Spain.
Panayiotis Z. Toulouras LLC deals with all services in relation to immigration law in Cyprus.
Our areas of work include
Citizenship applications
Economic Citizenship Program
Registration of international companies for the employment of foreign individuals
Immigration permits
Permanent residence permits
Visas