Articles
Data Trusteeship: What you need to know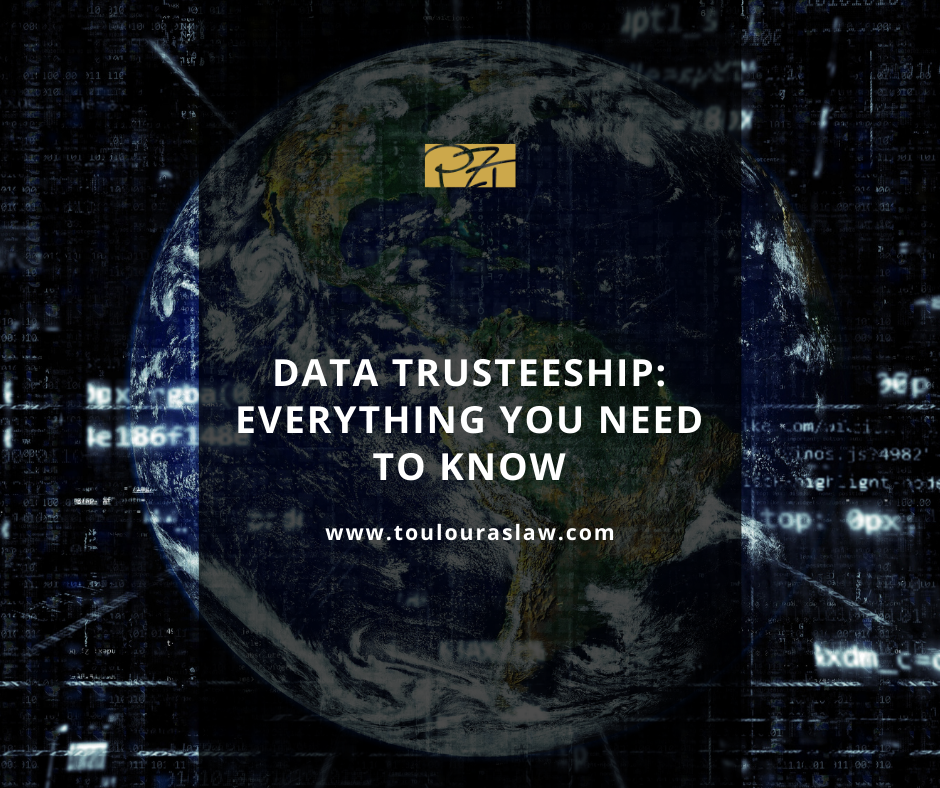 Data Trusteeship: What you need to know.
The General Data Protection Regulation (GDPR) is now into its second, and since it was established in my 2018, it has strongly emphasized the importance of accountability, by requiring organizations to act in a compliant way, and to record and demonstrate their compliance through various assessments, procedures policies and documentation.
A Data Trusteeship aims to ensure GDPR requirements are met and personal data is held securely and independently.
Data Trusteeship: How Does Data Trusteeship work?
A Data Trust is formed when individuals, aka data subjects, transfer their personal data or data rights to a Data Trustee.
Law firms can be authorized Data Trustees who hold and govern that data through a Trust structure on behalf of beneficiaries for a specified and agreed purpose.
The Data can be handed to the Trust by the actual beneficiaries, or through a group transfer in situations where there is large number of data e.g. employee data, health data, bulk client's data.
Data Trustees have a fiduciary duty to protect the interests of the data subjects and the personal data and data subject rights under its custody. Data Trustees are to take decisions on behalf of the data subjects.
Data Trustees are able to elect who has access to the Data controlled by the Trust and who can use it, according to the agreed terns and conditions.
Data Trustees are able to revoke access to the Data when the use of Data is not executed according to the setterms and specifications.
Data Trusteeship allows organizations using the Data to unlock the value of Data, whilst ensuring that their data subject's rights of people are secure and protected.
Data Trusteeship: What do we do.
Panayiotis Z. Toulouras LLC acts as Data Trustees for organizations based in Cyprus and internationally, with the firm recently becoming authorized Data Trustees of a software company that provides operators with the technology to track and store the personal data of their daily visitors in order to maintain a database to help combat the spread of epidemic disease.
We offer our clients a vigorous operational process with decoding keys, data decryption, secured database servers, I.T. security and processes in place to ensure all terms and conditions are executed sufficiently.