Articles
Digital Upgrading Funding scheme announced by Ministry of Energy, Commerce & Industry.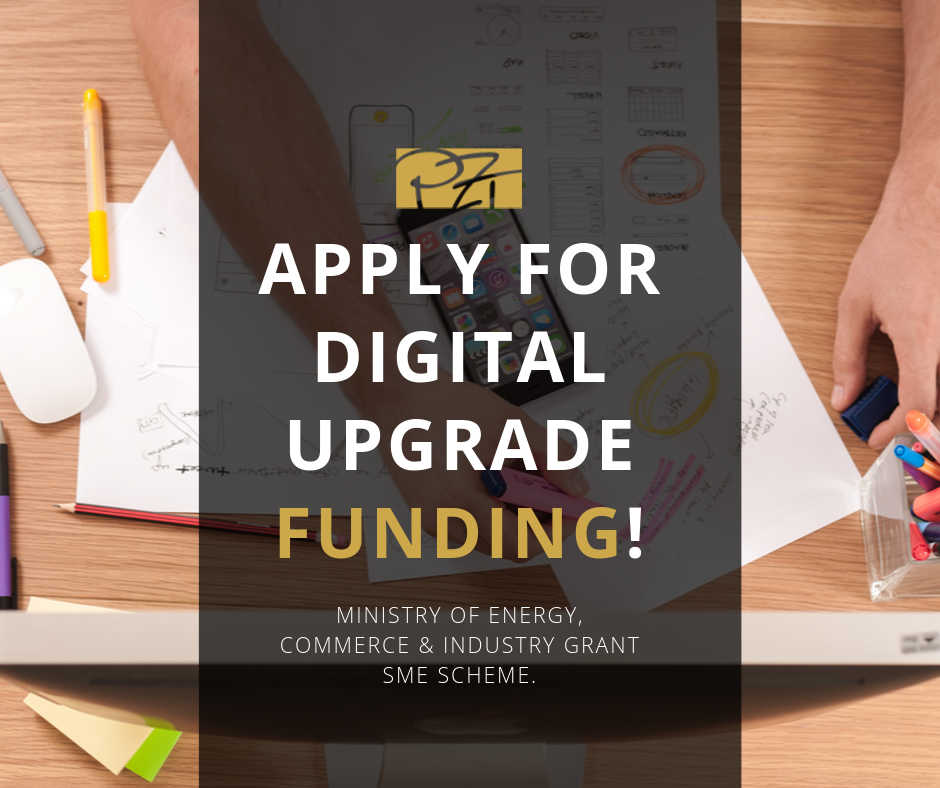 What's happening?
The Ministry of Energy, Commerce & Industry continues to strengthen its digital strategy with Cyprus based SMEs with the introduction of the new government funding scheme to support the 'Digital Upgrading' of businesses and cover costs where needed e.g. application process.
The project aims to enhance the degree of integration of digital technology in businesses e.g. CRM software, E-Commerce shops, brand new websites. The scheme objectives are:
The enhancement of the digital identity of businesses,
The increase of number of small and medium-sized enterprises using I.T. & Communication software, including businesses from the e-commerce sector,
The promotion of digital entrepreneurship.
What funding can businesses receive as support?
Companies are able to receive up to 50% of funding for their approved projects.
It is good to note that the:
Minimum project value is: €5,000
Maximum funds able to be given: €50,000
Why you need us?
a) Guide on Digital Plan:
We work with affiliate digital partners that can assist in the digital planning and upgrading needed to upgrade your business and comply with government grant scheme.
 b) Application Process:
Most importantly, the application costs are covered by the scheme so our specialized team can assist you from start to finish with the application process and documentation needed to benefit from the project and to avoid all the back and forth that may arise from applying.
Panayiotis Z. Toulouras LLC offers expert legal advice for companies involved in the technology industry. Our services cover the entire spectrum of technology law and practice.
Email: [email protected]
Website: www.toulouraslaw.com