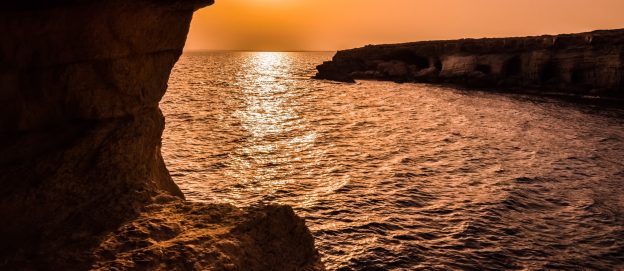 Residency programs allow individuals to live freely and enter into Cyprus, as legally residing citizens of Cyprus, allow them to provide their children with a high-quality education and a safer way of life for all residents.
There are two main types of Permanent Residency:
Regulation 6.2 (Fast Track) – Recently Reformed
Category F (Normal Option)
---
The Immigration Permit under Regulation 6.2 of the Aliens and Immigration Regulations, has always been considered the best avenue for non-European investors seeking an expedited immigration permit, that allows them to reside permanently in Cyprus.
One of the key benefits of this Immigration Permit, other than its expedition, is the ability for all the family to obtain the Permanent Residence, such as the married spouse, children under 18 years old, financially dependent children up to 25 years old (provided they are engaged in a tertiary education at the time), parents and in-laws.
On the 24th of March 2021, the Regulation 6.2 got the revamp it needed, by introducing new investment options for applicants and the possibility for the main applicant to be a Director with a salary.
A) Permanent Residency in Cyprus Category 6.2 (Fast Track)
Requirements – To be eligible the applicant must:
Invest a minimum amount of €300.000 (excluding VAT) in one any of the four investment options below: 
Investment A: The applicant must buy new or under construction (no resale) residential properties (house and/or apartment), from one or more development companies.
Investment B: The applicant must invest in commercial properties (new or resale) which includes offices, shops, and hotel.
Investment C: The applicant must invest in the share capital of a existing or a new Cyprus company, having a physical presence and activities in Cyprus and which employs at least 5 persons.
Investment D: The applicant must invest in compartments of Cyprus UCITS funds (AIF, AIFLNP, RAIF types),
Note: Property can also be bought in a company's name if the actual owner or ultimate beneficiary will be the applicant or their spouse.
2. Prove an Annual Income:
The main applicant must prove an annual income from abroad of a minimum of €30.000. However income can be generated from sources within Cyprus derived from new investment options stated above.
This is increased by €5.000 for each dependent (e.g. children and spouse)
This is also increased by €8.000 for each dependent parents or parent-in-law
If all above is satisfied the above family members can apply and get the permanent residence permit
Note: It can be any income deriving from salaries, pensions, dividends, fixed deposits, rents, etc.
Family members
The Permanent Residency permit covers the spouse and children up to 18 years old
Also, children between 18 and 25 years old are able to apply as long as they are financially dependent on the applicant and are unmarried
The Permanent Residency is kept by the children for life even if they exceed the age of 25 or do not continue to fulfill the above terms (e.g. unmarried, students, financially dependent)
Note: Only Fast Track Residency allows parents and parents-in-law of the applicant to also get a Permanent Residency without buying an additional property
Conditions and Restrictions
a) The holder must visit Cyprus once every two years. If not, the residency permit will be cancelled automatically
b) Employment in Cyprus:
Investment (A), (C), (D):
Applicants are not permitted to take any employment in Cyprus, however applicants and their spouses, can be shareholders and receive dividends from the said company.
The main applicant (not the spouse) can be employed as a Director with a salary, in the company in which they choose to invest the minimum of investment of €300,000. Furthermore, the main applicant can be included in the minimum number of employees that the company should have to be eligible for the Fast-Track process  (at least 5).
Applicants and their spouses, can also be shareholders in the company and receive dividends from the said company.
Duration
Application process: 2 months (Fast-Track)
---
B) Permanent Residency in Cyprus Category F (not Fast Track)
Requirements – To be eligible the applicant must:
Purchase a Property in Cyprus of any value – Category F residency is flexible and does not have a strict requirement of property purchase as a rental may also be possible:
However, it is always recommended to buy a property in Cyprus of any amount. (We are able to assist in presenting various property options according to your needs and requests and finalizing purchase)
It can even be a resale property (not new) purchased
The money for the purchase does not need to be transferred from abroad
2. Have an Annual income:
The applicant must show an annual income of at least €9.568 for one applicant, plus €4.613 for each dependent person
This income must come from abroad
Note: It can be any income deriving from salaries, pensions, dividends, fixed deposits, rents, etc.
3. Deposit in a Cyprus bank:
The applicant should have a bank account in Cyprus
Unlike the Fast-Track application, the deposit is not pledged, and the money can be used after the application is submitted
Family members
Only children up to the age of 18 years old are allowed to apply as a dependent
Their permanent residency will be valid only until they become 18 years old
The parents or parents in law of the applicants cannot apply as dependents
Conditions and restrictions of the permanent residency program
The holder must visit Cyprus once every two years. If not, the residency permit will be canceled automatically.
Duration
Processing time about 12 months
Additional conditions & requirements
Additional documentation that needs to be submitted to obtain a Cyprus Permanent Residence Permit, include the following: declaration regarding the income of the applicant, confirmation that the applicant does not intend to work or to be engaged in any form of business in Cyprus, certified clean criminal record from the country of origin, birth certificate, CV, etc.
Other important information
Applicants should visit Cyprus at least once every two years
To apply for Citizenship and become a Cypriot citizen, a non-EU national should have held Permanent Resident status and resided in Cyprus for at least seven years.
---
OTHER FORMS OF RESIDENCY
FOREIGN INTEREST COMPANY
Companies of foreign interests, with non-EU shareholders, can give priority to employment of non-EU nationals instead of locals and EU nationals, provided that certain requirements are met.
Eligibility Criteria In order to register a Cyprus company as a foreign interest company:
Non-EU shareholders should own the majority of the company's shares. (more than 50%)
Foreign direct investment of capital amounting to at least €200.000, legally admitted to a Cyprus bank account from abroad. This amount can be used for company's activities.
The company can employ up a minimum of 15 non-EU persons in upper and middle management positions, with residence and work permits issued by the Cyprus authorities. The company can also employ additional Specialists that have specific skills. Criteria that companies must meet in order to benefit from this decision, which can be found here.
Family members (spouse, children, parents and in-laws) of the Employees can also join and reside in Cyprus through family reunification.
Click to view the brief on Foreign Interest Companies.
OTHER TYPES OF VISAS AND PERMITS 
There are various visas that can be obtained for entry into Cyprus by non- EU citizens, including short-stay visas, temporary residence permits, foreign interest company work permits, and residence permits for family members.
a) Short-stay Visas
b) Temporary Residence Permit
Non-EU citizens who come to Cyprus for long-term purposes should obtain special temporary permits, commonly referred to as a "Pink Slip".  A "Pink Slip" could be issued for a period of 1-2 years and renewed thereafter.
---
Panayiotis Z. Toulouras LLC provides the following services:
Real Estate acquisition or rental
Company Registration and Nominee Services
Investment Advice
Citizenship Applications
Permanent and Temporary Residence Applications
Employment permits
Registration of foreign interest companies for the employment of third-country nationals in Cyprus
Visa Applications
Advice on all related tax aspects
Facilitating online bank facilities
Opening of private and corporate bank accounts